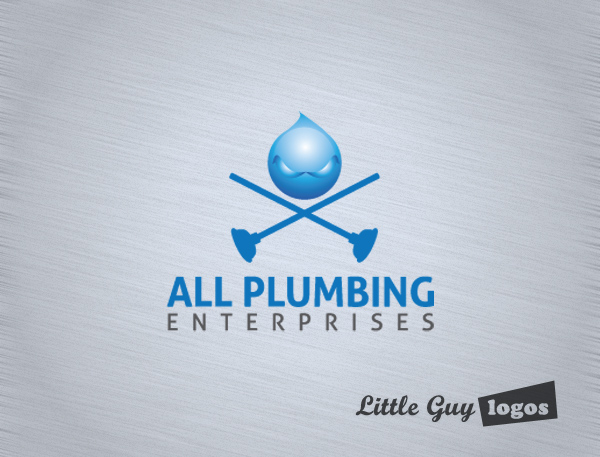 All Plumbing Enterprises is growing – They need a new logo!
I want the logo to make the homeowner want to pick up the phone and call me for their plumbing needs
That's it. Those were all the client's instructions. Not really a lot of direction is it? But sometimes that's all we need. Especially in this case, since our client seemed very open to whatever we design. We ended up breaking down our designs into 3 themes: > 1 traditional logo > 1 friendly logo and, > 1 memorable-fun logo (pictured above). We are sure that it would get proper attention if it was on the side of a company van. Inspiration from the traditional pirate's skull and bones, but with the kind of colours and design that would suggest a friendlier company – one that certainly would not go on a plundering spree while servicing a client.
Logo Version 2 – The Friendly Design
Logo Version 3 – The Traditional Design
Ultimately the traditional logo was the one our client intended to use for his business, but who knows, maybe after sleeping on it, he'll reconsider and go with our personal favourite…