Here's a clever company we had the privilege of designing for: Simply Awesome Live Events. It's a hub that lets business owners showcase and sell their products and services at live events hosted by this company. And their acronym is: S.A.L.E. Our client has clearly put some thought into the name, and he has done so with the logo as well. The instructions were very specific and clear:
Hi, I am looking for a logo for our new venture which has just started up. We host live events such as tradeshows, marketplaces, charity fundraisers, live and silent auctions, dances and other social functions. originally, I had an idea to have our acronym, SALE inside of a star which is inside of a box. In the box there would be the lighting effects and background shadows of ppl in crowds. Around the utside of the box would be our company name printed on all 4 sides, Simply Awesome Live Events. Not sure if this would look good or if some other variation can be found to make it look better. Basically need a logo that portrays: fun, social interaction, marketing, and professionalism.
In addition to the custom logo that met all the requirements (see it above), we delivered these logos as well:
Event logo version 2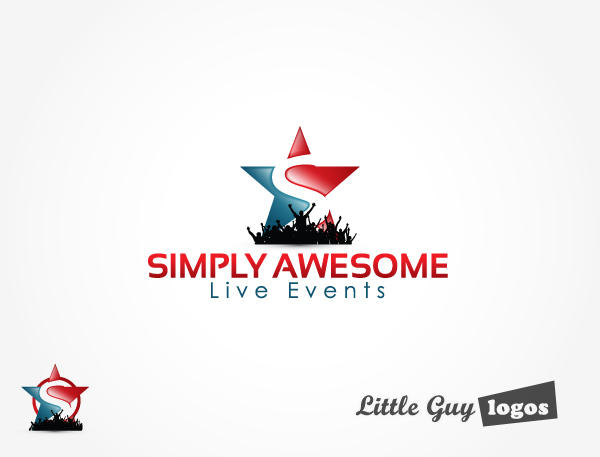 Event logo version 3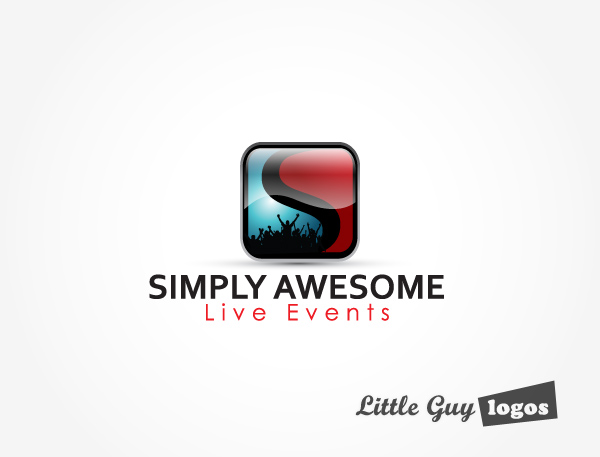 Even though it wasn't what our client originally envisioned, one of these designs won him over right away.
We really like the one in the middle and do not wish to change it in any way.
It's not rare for a client to want no revisions, but it's not really common either. We sent the web and print-ready logo files right away, and then a day later we sent them again after our client asked us to add "Ltd" to the logo.
Event logo version 2 – revised
Smart concept and a cool company, you can check it out here:
www.simplyawesomeliveevents.com