It's another sweaty July weekend for you folks! And, what have we got here?! Isn't this our 24th weekly roundup of logos? Well, we've got four surprisingly simple, but unique logo designs. Two of these beautifully crafted emblems represent a boot camp designed for fitness buffs who prefer nighttime workouts to daytime exercises. Meanwhile, the other two logos represent a portable rig welding business.
NightSweats
NightSweats is a fitness training program designed for people who have more time and energy to expend in the evenings or late at night, than during the day.
Fitness Bootcamp Logo
The design for the NightSweats logo prominently features the city's skyline. A few twinkling stars dot the dark skies above the silhouette of Sydney's cityscape. Meanwhile, a lone figure is seen blazing a nighttime runner's trail to the right.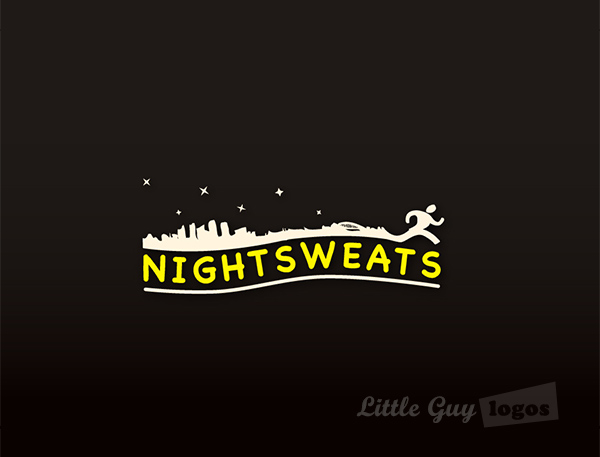 Fitness Bootcamp Logo 2
In this variation of the logo, Sydney's skyline silhouette is flipped upside down, with the group of runners running on top of it. They are carrying stretchers, and backpacks just like the real participants would during one of these bootcamps.  Them running on top of the city suggests their dominance over the city, and the slogan/motto in the design is that much more empowering:  "sleep when you're dead".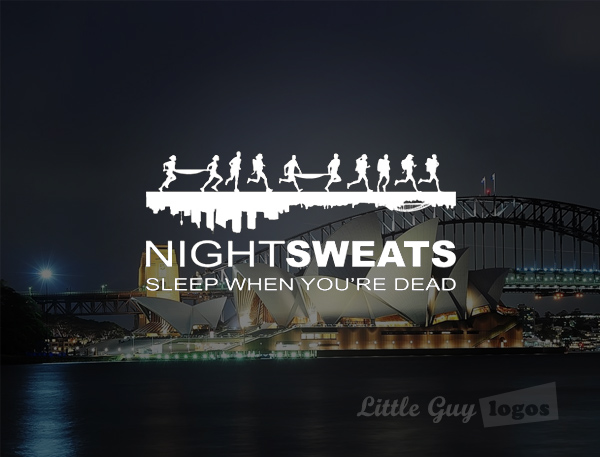 PyroSire
PyroSire
is a company that provides various welding services, but mainly specializing in portable rig welding for intricate metal works. Our client explained that the company name can be  translated as Fire King  and that influenced the following design:
Welding Company Logo
This logo design for a professional welding company features an intricate symmetrical shape. The shape represents the excellent craftsmanship this company's professional welders deliver. It also looks like a crown and that's a play on the word "sire"
Welding Company Logo 2
This logo design for a welding company features a red-orange flame. It's burning from a spark that represents the point being welded. The flame seems very fluid and alive, and the typography continues that fluidity.
Ignition
Ignition makes software that controls robot hardware. Ever wondered what makes hardware devices obey human commands? Its good programming, and these guys make it happen.
Software Developer Company Logo
Because Ignition creates software to control robot hardware, they wanted to give people an idea of what they do by including a robot in the logo design. This was our favorite robot that we designed. The color Teal is used in the logo to communicate trustworthiness and dependability.