Looks like logos for businesses catering to kids are in this week. Here are a few of the logos we wanted to share with you:
ClassFull
This is an online marketplace for learning material. One goal here was to communicate that the learning can be fun, and that was done through the use of comfortable and warm colours.
Scholastic Marketplace Logo 1
There's a few abstract concepts here; happy children, an excited parent, a book and a bookmark that suggests incremental progress, an abstract desk. With a couple revisions, this logo became the winning design.
Scholastic Marketplace Logo 2
The three silhouettes come together to form a pencil. It wasn't obvious without that line, which now nicely breaks up the company name and the slogan.
You can visit the marketplace here:
ClassFull
.
Foxy Mummy
When it comes to discrete and elegant clothing for new and expecting mothers, Foxy Mummy got you covered. The company creates breast-feeding covers, chic cardigans and other clothing that would make you want to get pregnant just so you could wear it.
Babywear Logo 1
Here's the winning logo. An elegant silhouette of an expecting mother. The font though keeps things light, playful and feminine.
Babywear Logo 2
Here's a cute memorable logo. The company name is reflected in the character – a little baby fox, with outstretched arms, as if waiting to be hugged.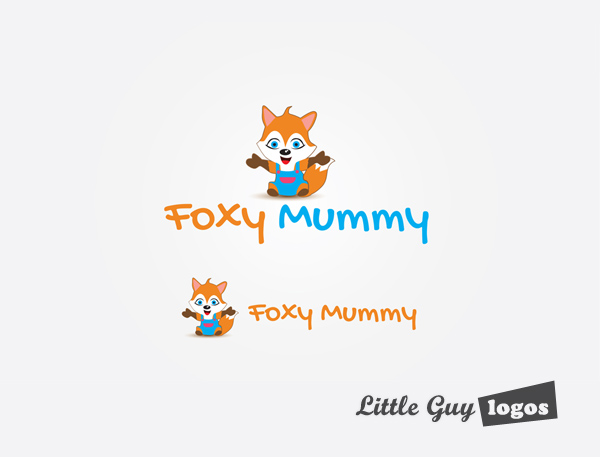 You can find out more about Foxy Mummy
here
.
BusyKids Activities
This is a business logo for a company that makes downloadable activities for parents to do with their kids. Mostly the kids are 3-5 year olds, but the company is going to grow along with the kids. Here client didn't want anything in particular, just wanted us to avoid owls.
Kids Games and Activities Logo 1
Here's a logo that's friendly, colourful and has kids running around, being all active.
Kids Games and Activities Logo 2
And here's another colourful logo. Here the kids look much younger and less realistic. Their silhouettes are cartoonish and it looks like it's made for a younger audience.
If you've got kids, you should head on over to
BusyKids Activities
for some great things to do with your child.