Good day! Once again we've reached an end-of-week tradition at Little Guy Logos. It's the 37th weekly roundup of logo designs we think are exceptional and worthy of mention.
Pure Results Nutrition
Pure Results Nutrition educates, and sells nutritional health products.
Nutrition Consulting Logo 1
There are three meaningful elements in this logo design for Pure Results Nutrition: a heart-shaped outline, a check mark, and the image of an apple. The apple represents the healthy ingredients the company uses to make their products. The heart-shaped outline refers to the love and care they put into manufacturing their products. And, the check mark means they've made sure the products contain all the necessary nutrition required for good health.
Wholehearted Nutrition
The aim of Wholehearted Nutrition is to provide nutrition advice that promotes healthy eating. Its back-to-basics philosophy is based on consumption of natural, whole foods.
Nutrition Consulting Design
In this logo design for Wholehearted Nutrition, three elements play a vital role in advancing the company's philosophy on healthy eating. These elements are the apple, the heart, and the empowered human figure. The apple serves as a general symbol for good nutrition, while the heart is the passion and discipline that is required to make any healthy diet work. Finally, the human figure in the logo represents the individual to which a healthy diet is customized so it abides with the nutritional needs of the person in question.
Cambridge Paris Floorball Club
Cambridge Paris Floorball Club is a local floorball club.
CPFC Logo Design
The design for the CPFC logo is simple, but meaningful. The sport is played with an "air" ball that's similar to a golf ball, but full  of little holes. The ball is seen shooting fast into the air in this modern sports seal.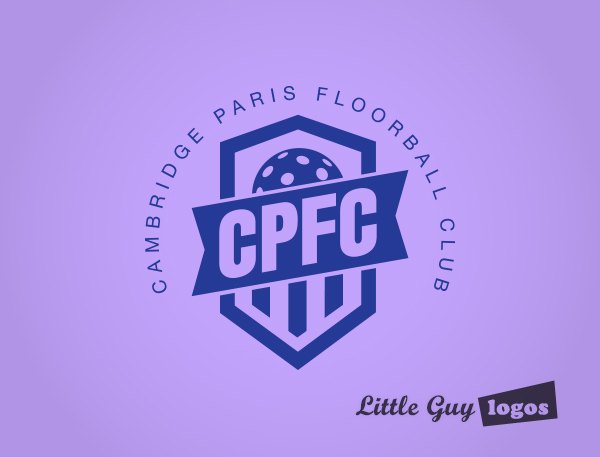 Lovely Korean Fashion
Lovely Korean Fashion
is an online shop selling the hottest fashion from China, Hong Kong, Korea, Thailand, and Indonesia.
Lovely Korean Fashion Logo
The logo for this online shop has a 'kawaii' quality that's common in Asian design. A pink shopping bag is used as an emblem because the store caters to a largely female market. Our client wanted to see a butterfly added to the design, so we subtly turned the bag's handles into butterfly wings.
Halifax Seasonal Sunrooms
Halifax Seasonal Sunrooms
sells the Solarium Optimum brand of sunrooms. These structures are either permanent or freestanding installations with opaque roofs and clear glass walls.
Halifax Logo
The logo design for Halifax features a portion of a sunroom with glass walls and the light of the sun behind it. It's a direct reference to the product they're selling.